To create and establish our brand as premier brand for finest Abrasives in india
by Providing Quality, Service and Values.
---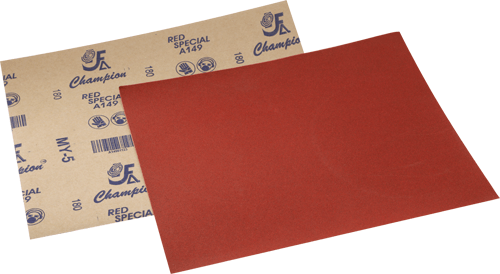 Sukha Paper ( RedSpl.)
we have developed special quality in Red Sukha paper with open coat in Champion Brand. It is best suited for Wall sanding, Wood finishing and Metal surface finishing.
Products Available in Champion ® Brand:
• Size: 9" x 11".
• Grit Range: 80 to 320
• Packing: 50 sheets per packet / 500 sheets per box
---