To create and establish our brand as premier brand for finest Abrasives in india
by Providing Quality, Service and Values.
---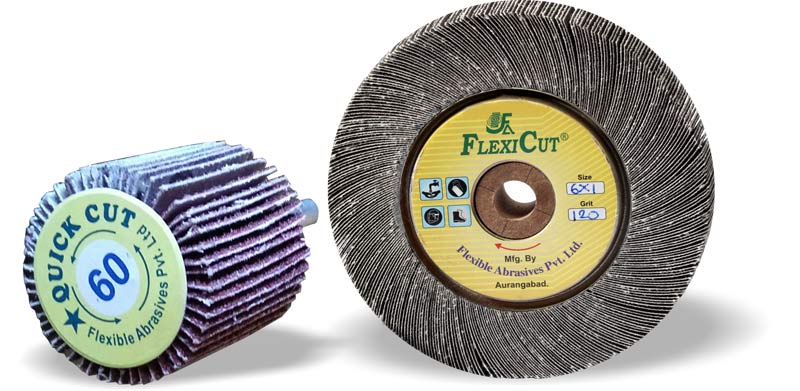 Flap Wheels & Mops
Our Flapwheels are available in Flexicut brand while Mops are available in Quickcut brand. These are available in all standard sizes and grits and are used for uniform finishing of flat as well as contour surfaces.
Products Available in Flexicut ® Brand:
• Alcoflex  428R & 469MR
---